The Vineyard
---
We source our primary fruit from three AVA vineyards in Sonoita/Elgin and Willcox, Arizona. The Caretto Vineyard is three acre jewel property in Sonoita meticulously farmed by retired Phoenix Fire Chief Mark Caretto and his wife Gail. The vineyard hugs the rolling hills of the landscape and shows off the undulations of the hill country terrain. They have two large blocks of Graciano and Cabernet planted along with smaller blocks of Malvasia Bianca, Vranac, Malbec, Tannat and Montepulciano.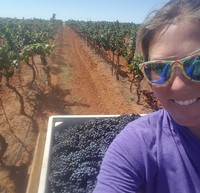 Our second source of fruit is from the good folks over at the Whitmill Vineyard. Kat and George Whitmill's property is on what is called, "Winery Row" in Sonoita where the landscape is a bit more flat. Much like the Carettos, the Whitmills are wonderful people with a genuine thoughtful care to the art of Arizona viticulture. We source Petit Verdot, Montepulciano, and Tannat from their vineyard. Lastly, we have a relationship with an amazing couple the Meyers out in the Willcox, who farm the twenty acre Rhumbline Vineyard. Todd and Michelle have a beautiful vineyard on at the foot of the Dos Cabezas mountains where we source Grenache and Tannat.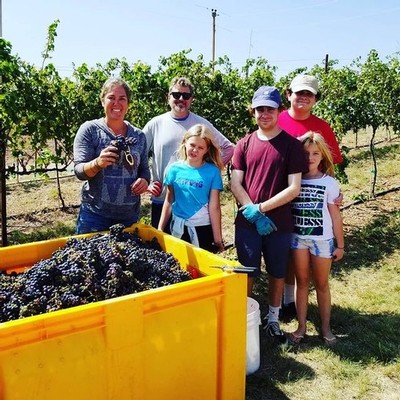 Farming in Arizona is no joke – especially during monsoon season. By sourcing fruit from both AVA's we ensure if one vineyard has issues (Like in 2019 when we got hit with a hurricane half way through harvest, or in 2020 when Sonoita got hit with two hail events weeks before harvest), we can ensure we have a crop for the vintage year. Also, from a winemaking standpoint, the terrior in Willcox is very different from Sonoita so having another "season" in the cellar to blend with creates complexity and interest in the wines. All three of these vineyards are very different, but one thing in common is the people who farm them believe in Arizona wines and take great pride in growing grapes on their land! We thank you!