February 9, 2021 |
Brooke Ide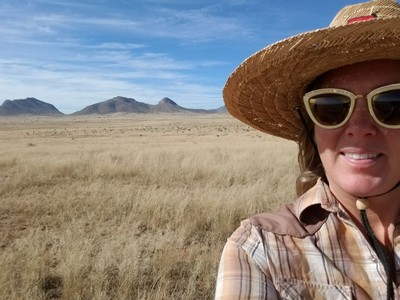 Let me paint the two people who will read this blog post with a picture. The year is 2014. I have a 2 year old, 3 year old, 10 year old and 14 year old. I am a VP of Marketing at a mobile payment processing company that also has a couponing app. I have been working in technology since 2005 as a New Media Director for a renewable energy company, in marketing for an Digital Ad Agency, I was a Marketing Director at an internet radio company etc...you get the jist. Prior to that I was an volleyball player at Saint Mary's College of California (Go Gaels!) where my degree was in Maritime Archaeology (yes that is a real thing) where I spent my summers diving on ship wrecks in the Caribbean and Bermuda. I thought I would get my masters in Archaeology and live the life of academia, but I had the opportunity to continue playing volleyball and moved to Spain to pursue that dream.
Once my body had had enough, chronic stress fractures and hernias being the culprits, I came home and just really needed to work. Ape and Greg (my parents) said "Um no, we aren't going to pay for graduate school. Get a job." So I settled down and started working. Marketing & technology is where I fell. At first, I was all about being a working professional, but life at a computer is just simply not for me. All this back story is to show, I don't sit well, especially for hours and hours a day. It's not in my genetic makeup. I move.
So fast forward to 2014. I'm working 60 hours a week, I have nannies raising my kids (who were/are wonderful and I love so much) and I hated my life. One Sunday afternoon, my 2 year old was on my lap and reared up and popped me in the eye with the back of her head. I knew it was going to be bad...it was really GNARLY pretty quickly. I thought I broke my ocular bone. It hurt and it hurt and kept on hurting, for days. It just didn't seem like it was getting better. So I went to Urgent Care and the NP took one look at me and the odd rash that was forming on my head, cheek and neck and said I had shingles. Son of a b*%$#! I couldn't lay on that side of my head or brush my hair for MONTHS. That's what broke me. I quit my job. Told my husband I wanted to do something totally different.
We have a painting of a vineyard on our wall in our bedroom I look at every night and morning. It's a farmhouse on a hill with the beautiful rows of vines in the foreground. I looks like it's in Italy or Croatia, somewhere around the Adriatic. I brings me peace to stare at it. Plus we had always wanted to buy some acreage and live on a farm. Maybe I could take some classes on viticulture and we would move to Oregon or Washington and have a little vineyard and farm. So I started researching programs and learned we grow wine in Arizona! I took some classes online with UC Davis, but it wasn't hands-on enough for me, but the Arizona specific program was a 2 hour drive north in Clarkdale, AZ. After looking at the program I realized I could do all my classes on one day of the week along with my practicum hours. So that's what I did. Packed all my classes into one day/night and volunteered in vineyards & wineries around the Verde Valley in my off hours. It took me 3 years to graduate a 2 year program, but I graduated Magna Cum Laude. My mom said I needed to study wine in order to get grades like that. Ha! So when I think about where I am today, I blame shingles. Shingles broke me, made me reevaluate who I am, what I like to do, and forced me to make a hard left turn, when I could have stayed on a more "normal" road.